Back to: Case Studies
Ginseng Massage – Massage Clinic with Online Appointments
40% increase in bookings. 20% wider audience. 30% increase in sales.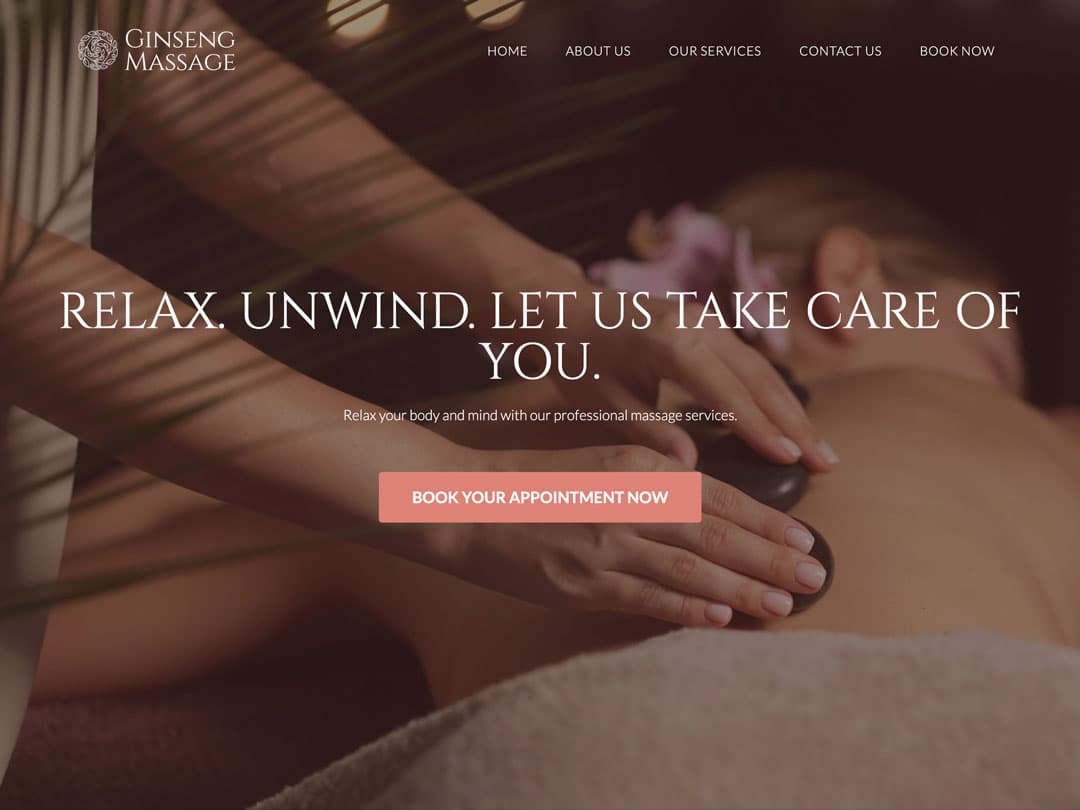 The problem
The client is a massage clinic and they needed to design a website for their business. The client wanted a website that would allow customers to book appointments online and learn more about the different types of massage services they offer.
Before working with us, the massage clinic's sales were stagnant. They had a small customer base and struggled to attract new clients.
The solution
We designed a clean and modern website that is mobile-friendly and easy to navigate. The website features an online booking system and detailed information about the different types of massage services offered. We also integrated social media buttons so that the client could promote their business on Facebook and Instagram.
The result
After launching the new website, the massage clinic saw an increase in website traffic and a corresponding increase in bookings. The online booking system made it convenient for customers to schedule appointments, which helped drive more business to the clinic.
Additionally, the detailed information about the different massage services and the integration of social media helped the clinic reach a wider audience and showcase the range of services they offer. As a result, the clinic experienced a significant increase in sales.
Bonus
In addition to increasing sales, the new website also helped consolidate the massage clinic's brand image and improved their search engine rankings. The clean and modern design of the website conveyed a professional and reliable image to potential customers.
---
The team at MSM Technologies was professional and efficient. They delivered a great website with quick turnaround time and exceeded our expectations.
Linda Z., Owner of Ginseng Massage
Let's get started today