Back to: Case Studies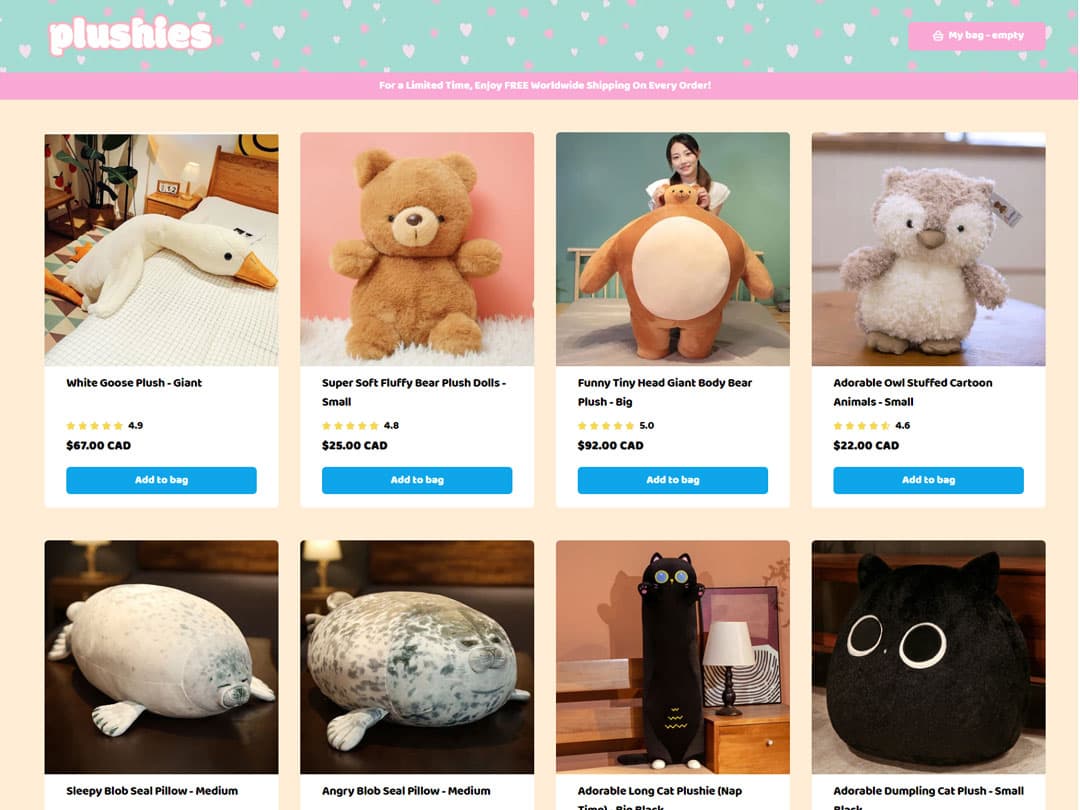 A Shopify Success Story: The Launch of Plushies.ca
---
100% increase in website traffic.
35% increase in sales.
1m 30s average engagement.
---
In early 2023, MSM Technologies partnered with Plushies.ca to launch their new Shopify store. The goal was to build a store that would become the go-to destination for plushie lovers across Canada. With the help of MSM Technologies' experienced team, Plushies.ca was able to create an engaging and user-friendly online shopping experience that exceeded all expectations.
---
Background
Plushies.ca is a Canadian-based online store that specializes in plush toys and accessories. Their product line includes a range of cute and cuddly plushies that cater to a wide range of audiences, from children to adults.
---
Challenge
The main challenge for Plushies.ca was to create an online store that would cater to their audience's needs and provide a seamless shopping experience. As a new player in the market, they needed a strong digital presence to compete with established brands. Additionally, they had to build a store that could handle the expected influx of traffic and orders once they launched.
---
Solution
We worked closely with Plushies.ca to build a store that met their specific needs. The team began by analyzing Plushies.ca's target audience and the features they would require in an e-commerce platform. They then recommended Shopify as the best platform for their needs, as it is user-friendly, scalable, and has all the features required to create a great online shopping experience.
We then went on to create a custom design for Plushies.ca's store, with a focus on the user experience. The design was made to be playful and fun, while still maintaining a professional look. The site was also optimized for mobile devices to cater to customers who prefer to shop on-the-go.
We also implemented several features that helped streamline the shopping experience for customers, including a user-friendly interface, quick and easy checkout process, and a search function that allowed customers to find their desired products quickly. Additionally, we implemented features that would help with marketing, such as an email newsletter signup and integration with social media channels.
---
"After struggling to drive sales on our website, we turned to MSM Technologies for help. Their team implemented a strategic approach that not only increased our online traffic but also boosted our conversion rates. Thanks to their expertise, our newly launched Shopify store is now a success and we couldn't be happier with the results." - Plushies.ca
Let's get started today