Back to: Case Studies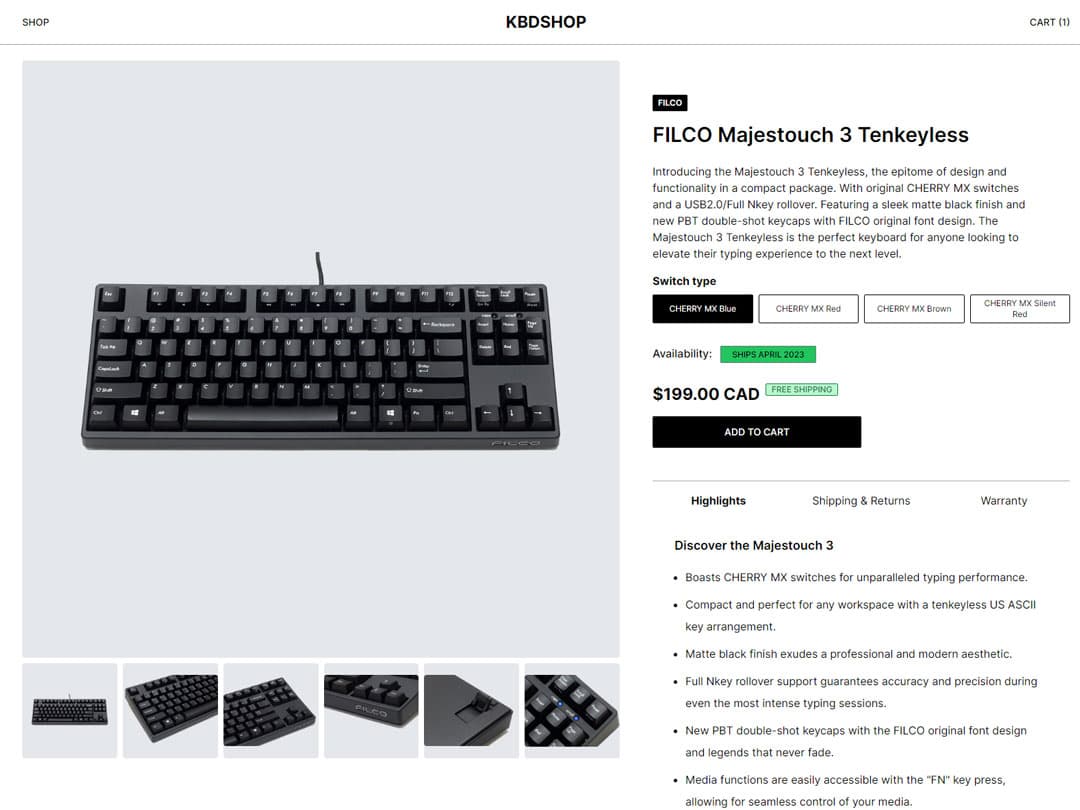 A Shopify Case Study: New Brand's Online Presence for KBDSHOP
100% increase in website traffic.
30% increase in sales.
1m 30s average engagement.
KBDSHOP is a newly launched online store that specializes in mechanical keyboards and accessories. The brand's main goal is to provide customers with a high-quality selection of products at an affordable price point. As a website agency, our task was to create an engaging and user-friendly website that would help KBDSHOP stand out in a highly competitive market. To achieve this, we chose Shopify as the e-commerce platform of choice and developed a customized website that met the brand's specific needs.
Design and User Experience
One of the main goals of the KBDSHOP website was to create a seamless user experience that would allow customers to easily navigate the site and find the products they were looking for. To achieve this, we started by creating a clean and modern design that was visually appealing and easy to use. We used a minimalist approach with plenty of white space, bold typography, and high-quality images to showcase the products.
We also made sure to optimize the website for mobile devices, as more and more customers are shopping on their smartphones and tablets. The mobile version of the site was designed to be fast, intuitive, and easy to use, with simplified navigation and streamlined checkout.
Customization and Integration
One of the biggest advantages of using Shopify as the e-commerce platform for KBDSHOP was the ability to customize the site to meet the brand's specific needs. We worked closely with the client to develop a range of features that would help the brand stand out from its competitors, including custom product pages, newsletter signup, and a user-friendly checkout process.
"Working with the team at MSM Technologies was an amazing experience. They truly understood our vision and worked tirelessly to bring it to life. The new website has exceeded our expectations and we are excited to see how it will impact our business in the future."
KBDSHOP

Let's get started today